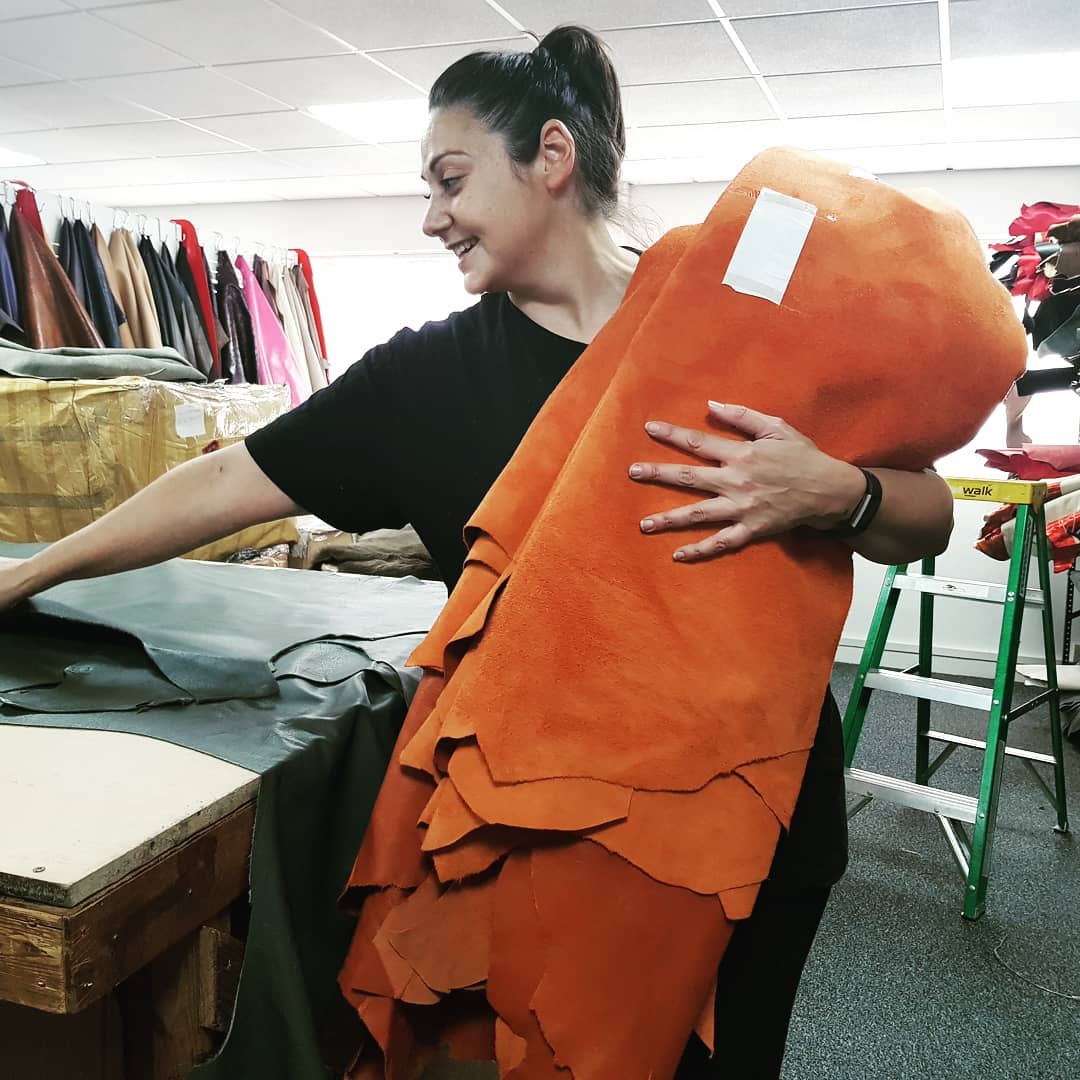 WHO WE ARE
Since 1948 our family-run business has been stocking and supplying leather to big
brands, independent firms, retailers and direct to consumers.
Our wide range of finished leathers, sheepskins and suedes are ideal for
garments, footwear, leathergoods, handbags, interiors, upholstery and costumes.
We are on hand to advise you on the best leather options for your project and offer a bespoke matching and development service.
​Walter Reginald - for all your leather needs!
WHAT OUR CUSTOMERS SAY ABOUT US
'Really quick turnaround and quick delivery.
Very professional and helpful.'

'Very professional and good quality leather, they were very kind and gave excellent customer service.'

'High quality, and all tracable ...my customers know they're getting a
quality sustainable product.'

'Love working with Walter Reginald - extremely knowledgeable and helpful with enquiries and quick to send out my order.'
Visit us at Lineapelle London - 11th July 2023 - Ham Yard Hotel, London

Visit us at Lineapelle London - 11th July 2023 - Ham Yard Hotel, London

Why Use Leather? We often discuss the benefits of using real leather.  But why choose real leather?  And is it really better than using a PU-based alternative? There is a...

Why Use Leather? We often discuss the benefits of using real leather.  But why choose real leather?  And is it really better than using a PU-based alternative? There is a...

We are excited to be exhibiting at Source Fashion, Olympia London, 12-14 February. Stand PO-G23

We are excited to be exhibiting at Source Fashion, Olympia London, 12-14 February. Stand PO-G23